Alga Cafe
This cafe calls for a rethinking of foreign oil based energy dependence by utilizing closed loop algae photobioreactors and Konarka's transparent Building Integrated Photovoltaic (BIPV) technology
Microalgae is fed into the system, and then using natural light and a gravity-fed system, grows.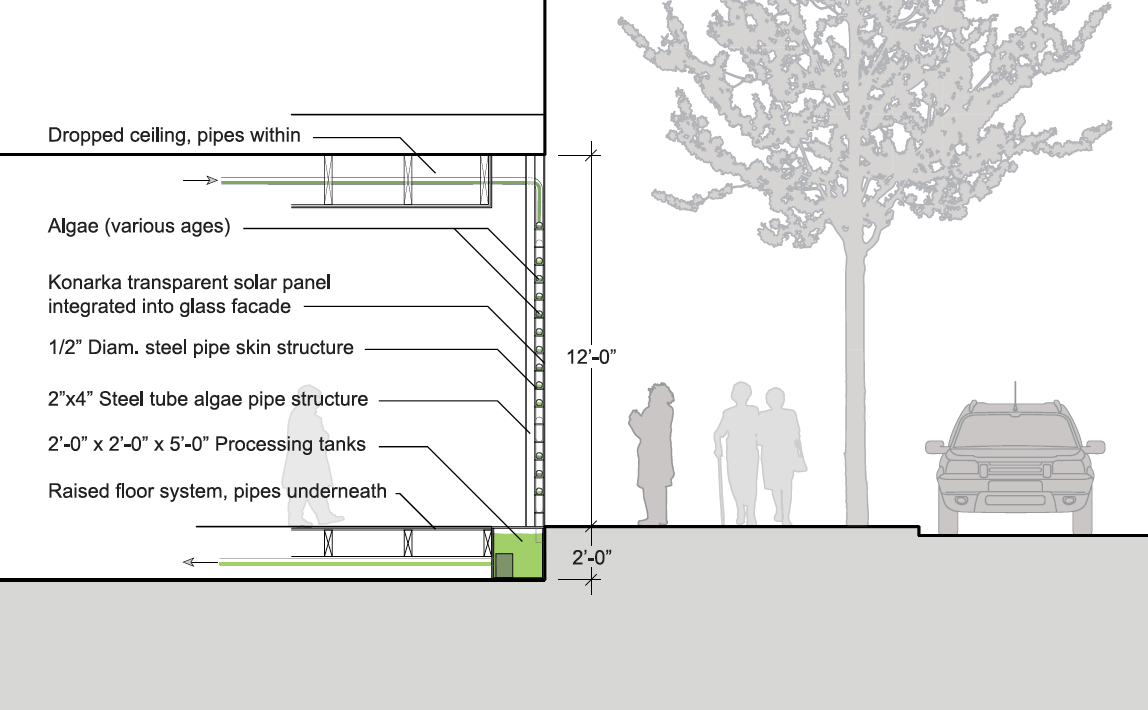 Once at its optimal age, the algae is cultivated on site and converted into electrical energy to sustain the cafes energy needs.
Excess algae is also used in drinks to sustain the customers energy needs.