(re)tweet
According to The American Heritage Dictionary, a birdhouse is defined as "A box with one or more small entry holes, made as a nesting place for birds."
Observing birds flying around the given site (Woodbury University in Burbank, CA), it was decided that (re)tweet would be design for the house finch.
Small, agile, and nomadic in nature, the house finch typically constructs its nest within trees, building ledges, street lamps, and hanging planters.
Protection from predators and the sun is crucial and taken seriously in the design of this birdhouse, especially in regards to the entry into the birdhouse.
Located several inches above the perch, the entry hole is only 2" x 2", just large enough for a fully grown finch to enter, and just small enough to keep predators out.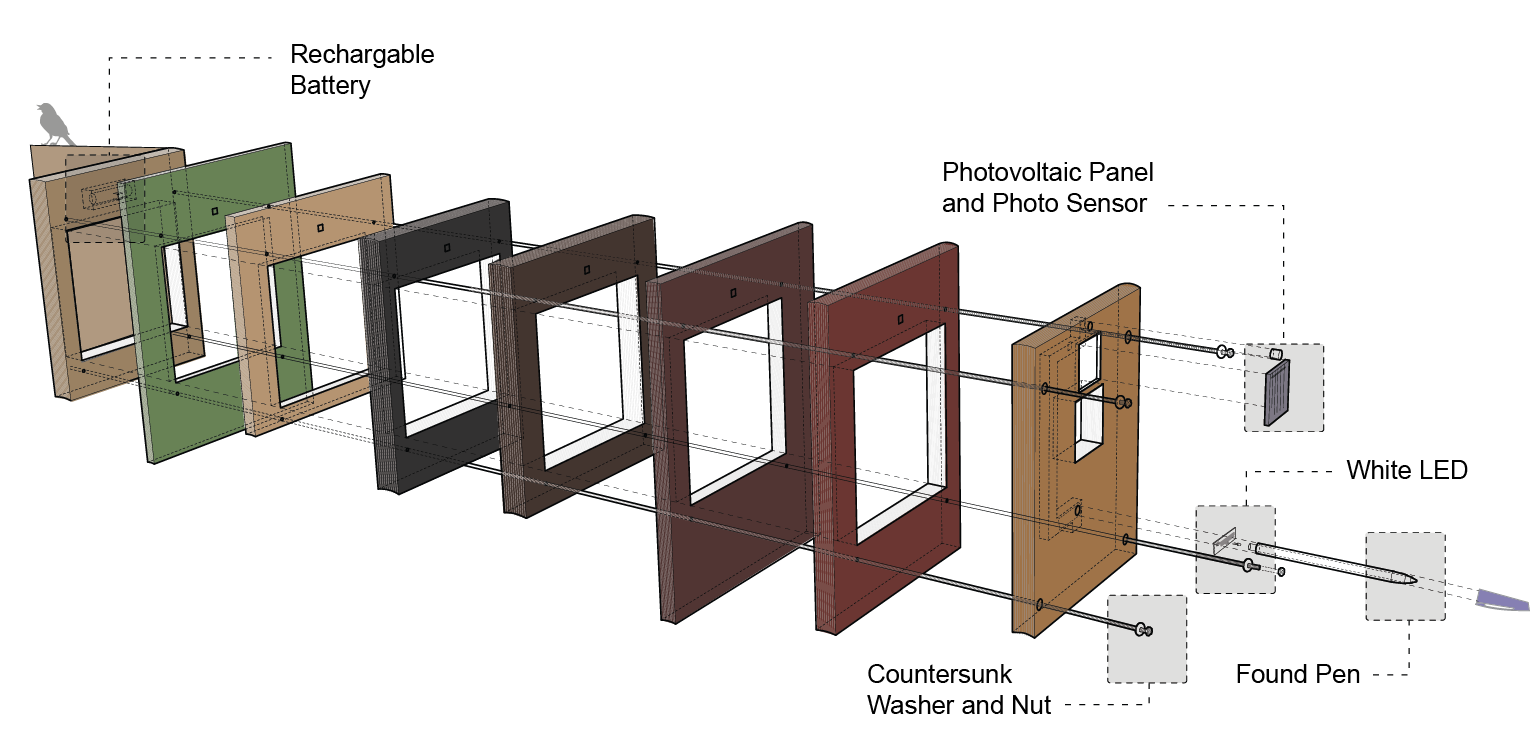 By using books as the main construction material, thermal insulation is achieved by maintaining at least 1/2" thick walls on all sides.
(re)tweet is designed using salvaged objects composed insuch a way that it will entice birds to nest within.
Design Partner: Diana Tran